Its your chance to win a copy of Nosey Parker & a C-Type Print!

---
Leeds!! I've orchestrated some fun for you all...


To celebrate the launch of my new published photo book 'Nosey Parker' I've hidden a handful of QR codes around Leeds, all of which are at locations/areas of Leeds that feature in my new book.

Take to the streets of Leeds on your own photo walk and search for the Nosey Parker QR codes, please see my map for locations & 'what three words' coordinates to help you find the locations. Take your time with it, it'll run between Monday 26th September - Thursday 13th October.

When you make it to the locations take a photo in that area in whichever style you fancy/ whatever you're drawn to or inspired by, it can be as silly or as serious as you like - I just want to see what you see. Then post the photo to your Instagram, either your grid or stories, I'm easy, just be sure to tag me (@hannahbplatt) so I see it. You'll also need to scan the QR code and fill in the google form attached to enter, so I have your contact details and whatnot.

The more locations you make it to and photograph the more entries you'll have for the draw. They'll be a copy of the book & a c-type print up for grabs for the draw winner, I'll also be giving out a handful of Risograph prints for my favourite photos from the draw.

1. High Court Ln- Leeds City Centre (///goats.vent.seated)
2. Templar Street - Leeds City Centre (///cheat.churn.legend)
3. Burley Street - Burley (///vase.items.upper)
4. Armley Moor - Armley (///calls.hogs.pure)
5. Burley Lodge Park - Hyde Park (///keep.race.rotate)
6. Brudenell Rd - Hyde Park ( ///branch.saves.owner)
7. Otley Rd - Headingley (///mess.volume.kinds)
8. Education Rd (Meanwood Rd) - Meanwood (///nation.skip.mouse)
9 & 10 Harehills Rd & Ln (///prom.lined.earth) (///memo.cups.ranges) (I love Harehills)
11. Macaulay St - Mabgate (///crew.moral.final)

If you do participate, I ask that you're gracious on your walk, be respectful to communities, and recognise your privilege as a photographer. If that means choosing not to take a particular photo, then please consider that.

Have fun, and fingers crossed for the draw...

The draw will be announced on the evening of the launch, and the book & print prize can be arranged to be collected from Colours May Vary.

Can't get out and about, but want to play along?
Please get in touch - hannahbplatt@gmail.com





Nosey Parker Launch Events
Dates for your diary!
Where to find me over Autumn...

---



Friday 7th - Sunday 9th October (time tbc)
Bristol Launch & Signing at BOP Festival
An annual photobook festival from Martin Parr Foundaton & the Royal Photographic Society.

Thursday 13th October 6pm-8pm
Leeds Launch & Signing at Colours May Vary
Join me in my home city of Leeds, to celebrate 'Nosey Parker'.

Sunday 20th November (time tbc)
Miniclick Talk at Headrow House
Come down and hear me talk about Nosey Parker, photo books and everything in between.

Still time to get your pre-orders in... each pre-ordered copy comes signed!
Nosey Parker
RRB Photobooks Pre-order Announced

August 2022

---
"It is a delight to see the future of everyday Leeds, only imagined in my own work, revealed with such joy." - Peter Mitchell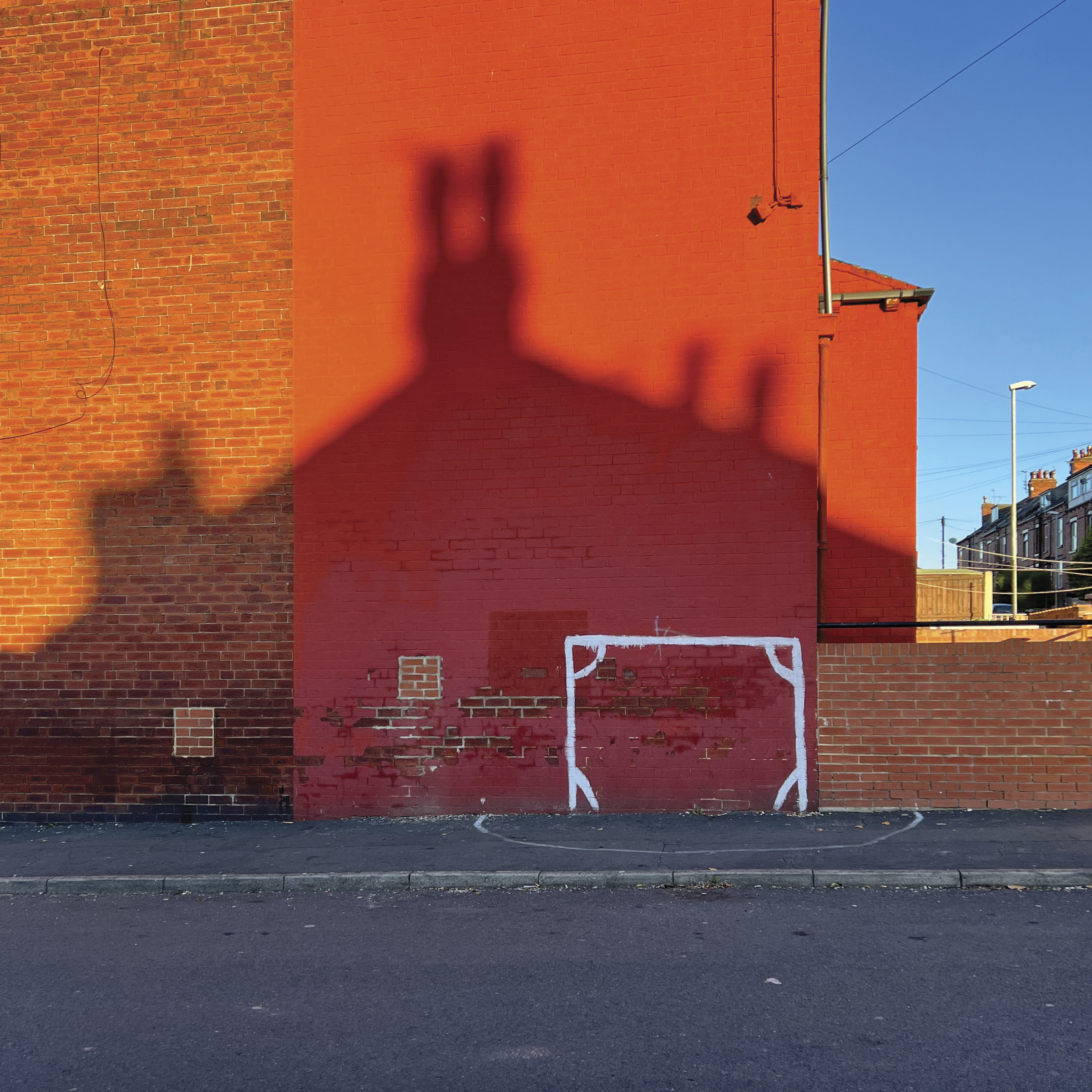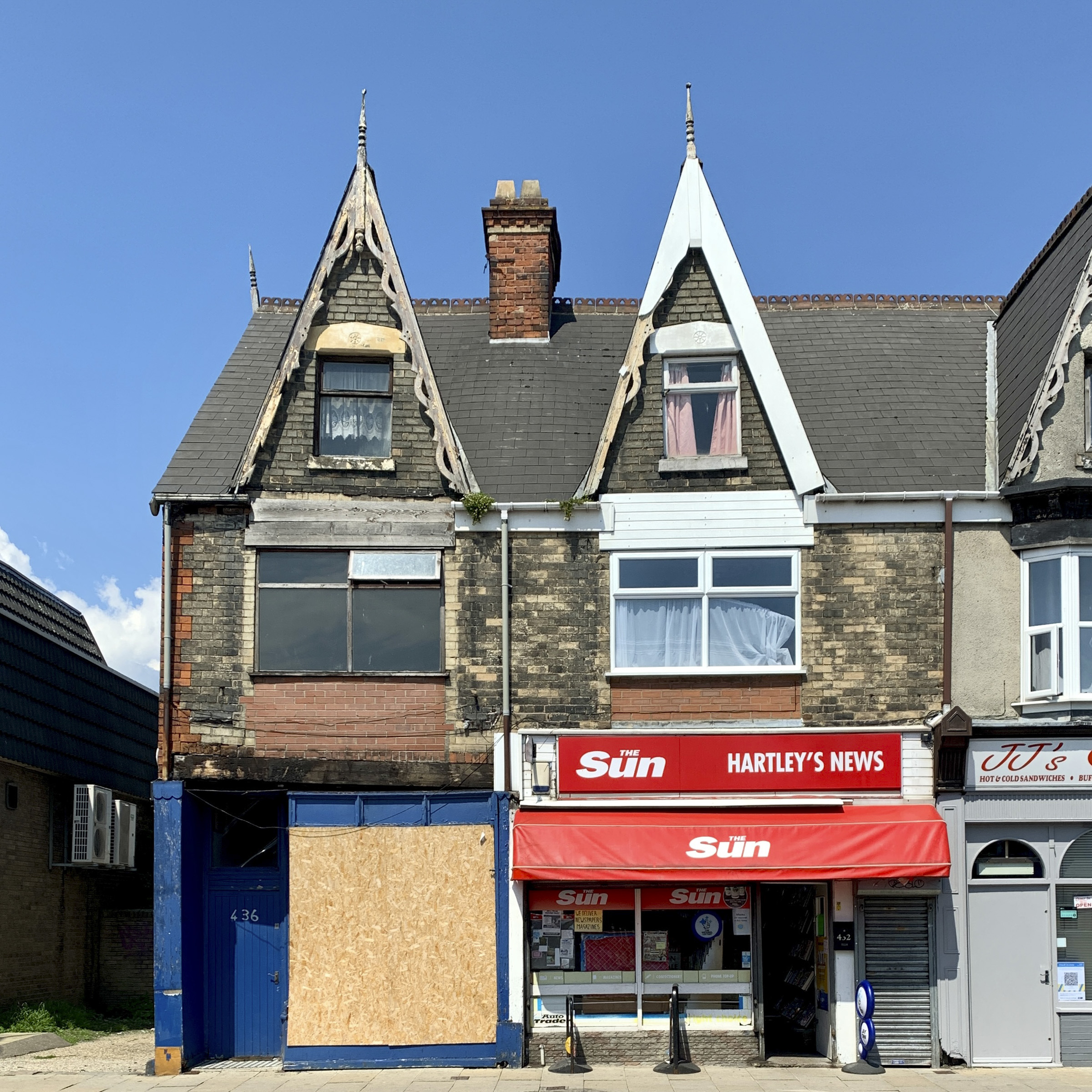 RRB Photobooks, Launching October 2022

Softcover, 24x26cm
72 pages
Foreword by Martin Parr
First edition includes a special edition of 50 copies with signed and limited print
All pre-orders will be signed
Pre-Order £28 | £65
RRP £32 | £75

"RRB Photobooks is proud to launch Platform, a new publishing project supporting emerging voices in British Documentary Photography. The project draws on the photographic legacy of RRB's existing catalogue to take part in writing the documentary tradition of the future.

The inaugural Platform title, Hannah Platt's Nosey Parker, will launch at BOP Bristol. Book signing details will be announced shortly.

In Nosey Parker, Hannah Platt revisits Peter Mitchell's Leeds and surrounding cities five decades after he first picked up a camera. Platt works with a quickness and wry humour where Mitchell is contemplative; drawn to bright colour, graphic lines and typographic treasures.

This series celebrates the everyday. Fleeting beauty, bold type, golden sunrises, and stand-out shop fronts wink to the charm and wit of a very British land. In every nook and cranny, photographer Hannah Platt captures the mundanity of our lives with an appreciation for the people and places, of Leeds and beyond, that showcase their unsupervised humour - which is perfect for a Nosey Parker.




This playful approach is reflected in Platt's design work. A strong colour story, laser cut details and a hidden final image engage the viewer and encourage interaction with the book as object as well as photographic narrative.

The book includes a foreword by Martin Parr, whose work on Peter Mitchell's title Strangely Familiar focussed the world's lens on the city of Leeds, inspiring the tradition Platt's work seeks to continue.

A Special Edition of 50 copies with signed and limited 10x8" print is produced in collaboration with Photographique, Bristol."


Fancy your very own Nosey Parker? - Pre-order today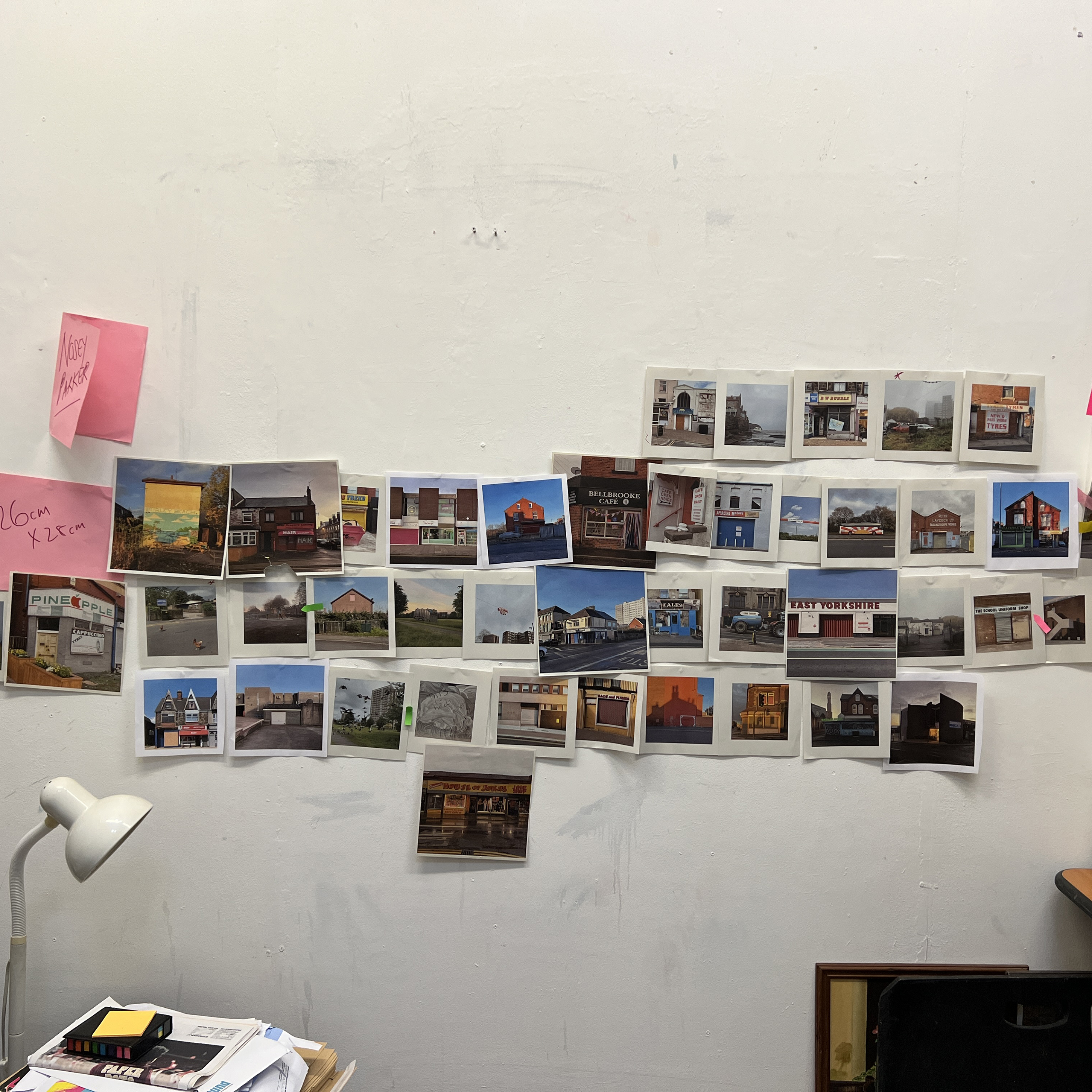 Want to celebrate with me? See where to find me this Autumn here!
Two Sitting Ducks
2022 Calendar
Self-Published

---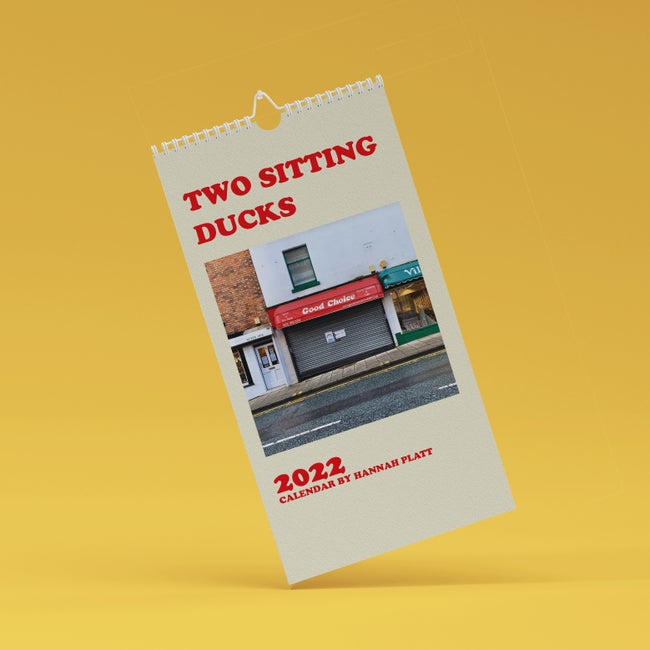 Two Sitting Ducks - 2022 Calendar
Full of photos both old & new, including other calendar quirks to perk up your year.
Designed and assembled by me, inc cutting, punching, stamping and binding.

Edition of 55
13 page
20cm x 40cm
Wire spiral bound
80gsm recycled paper
Includes 5 stickers for your fave fun days
Hand-signed & numbered by me

Sold Out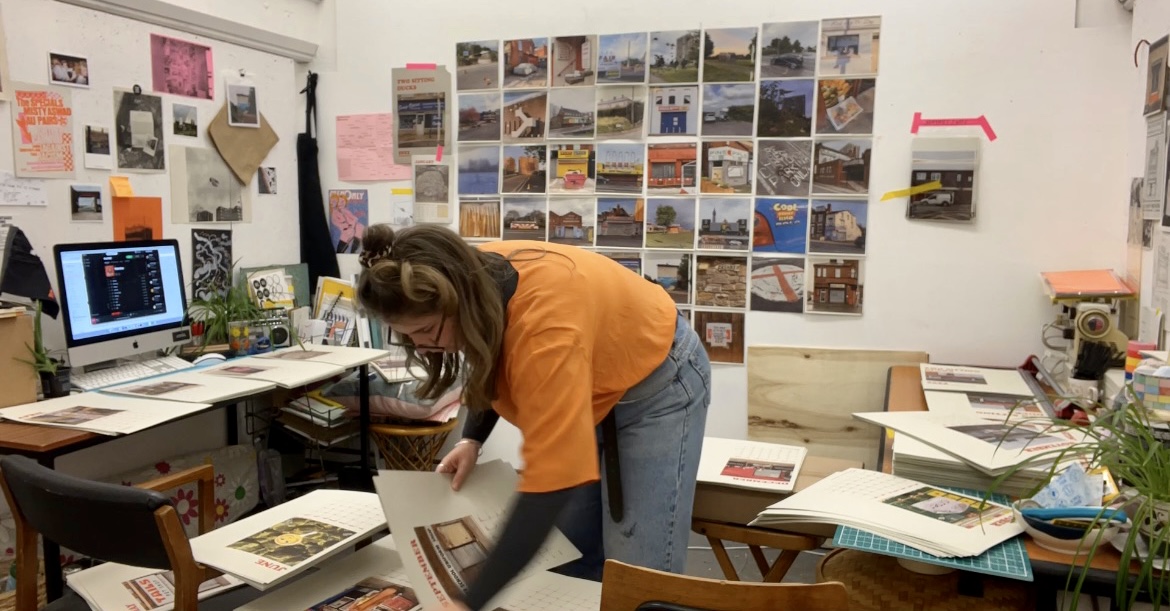 Me collating each calendar by hand.


The edition of 55 fully completed. November 2021 @ Patrick Studios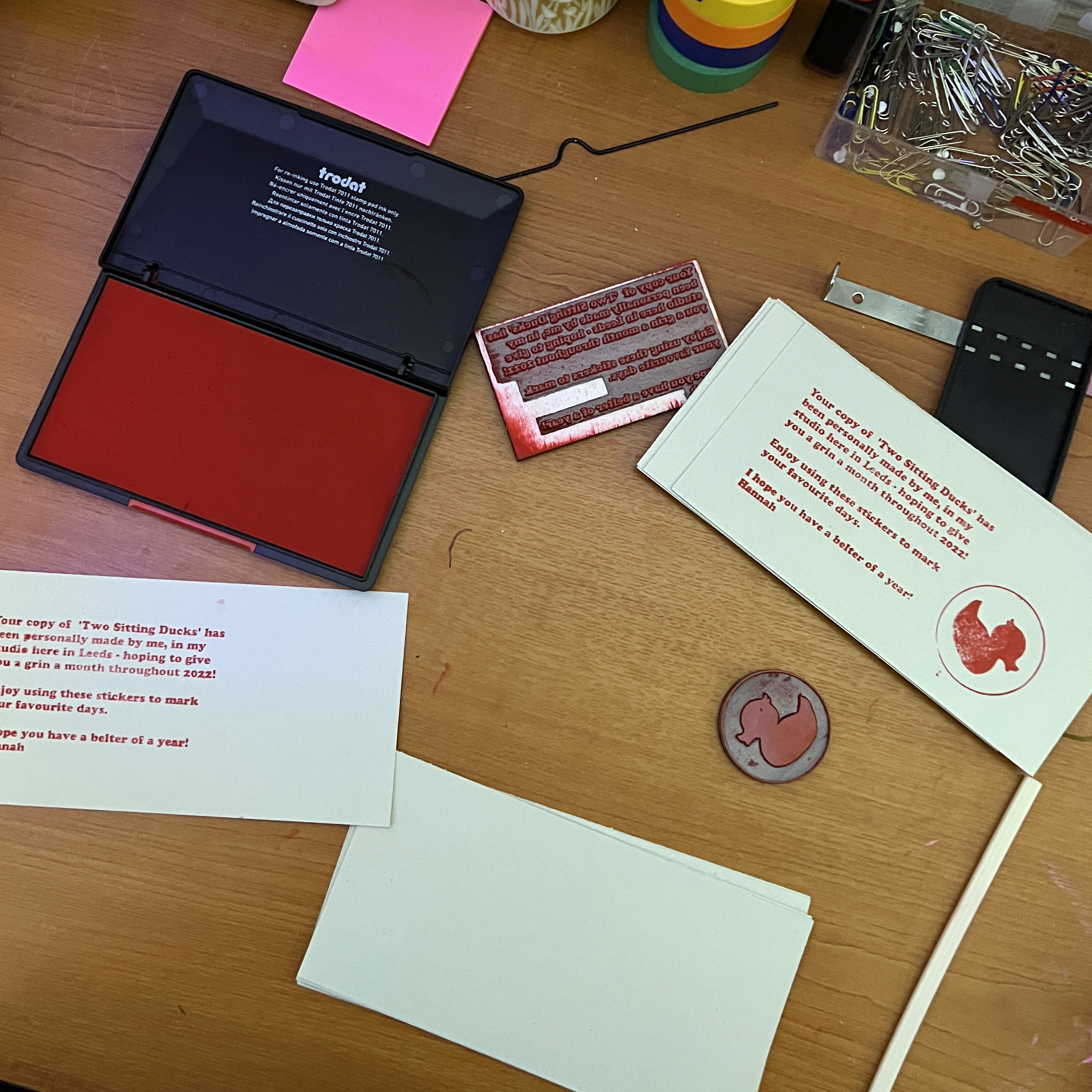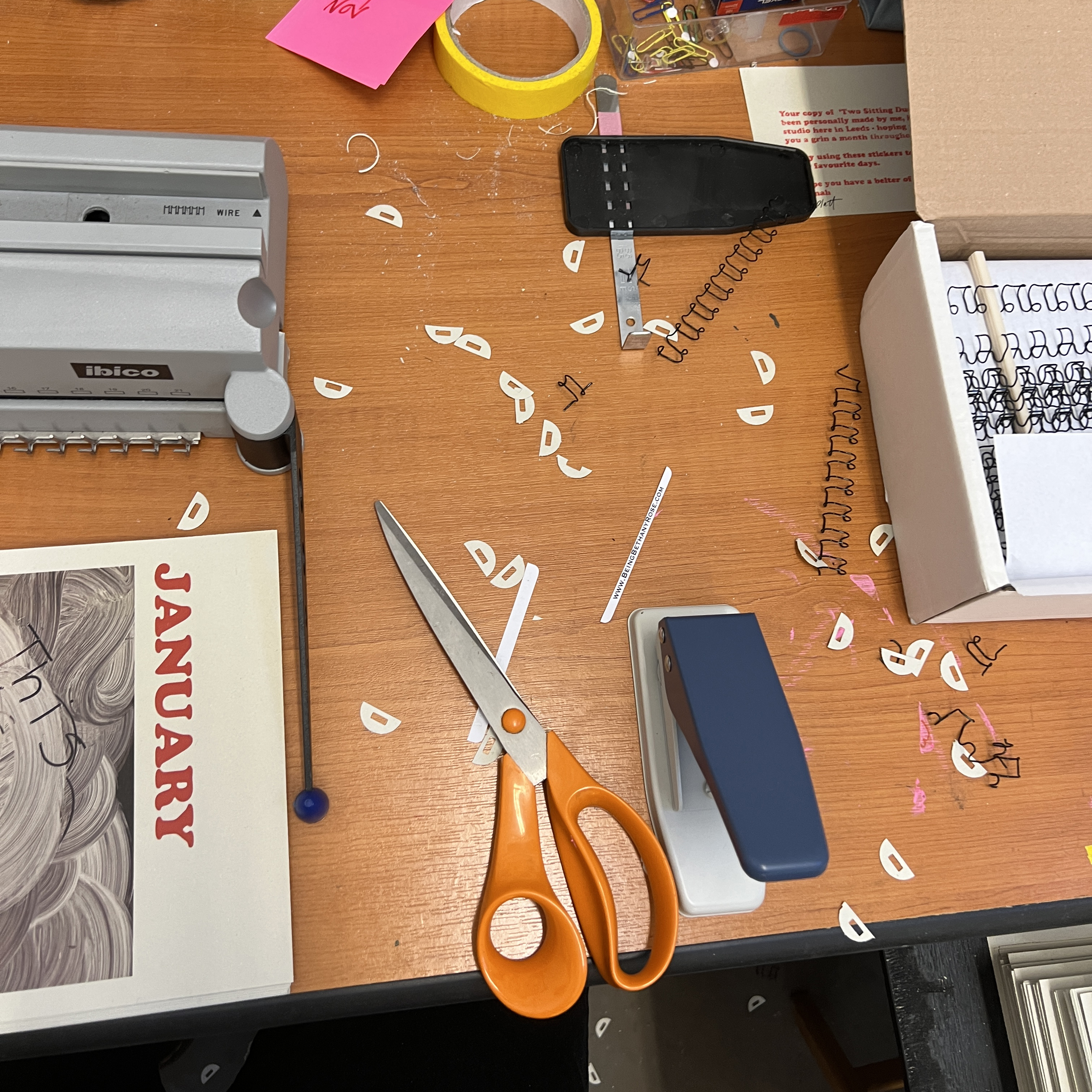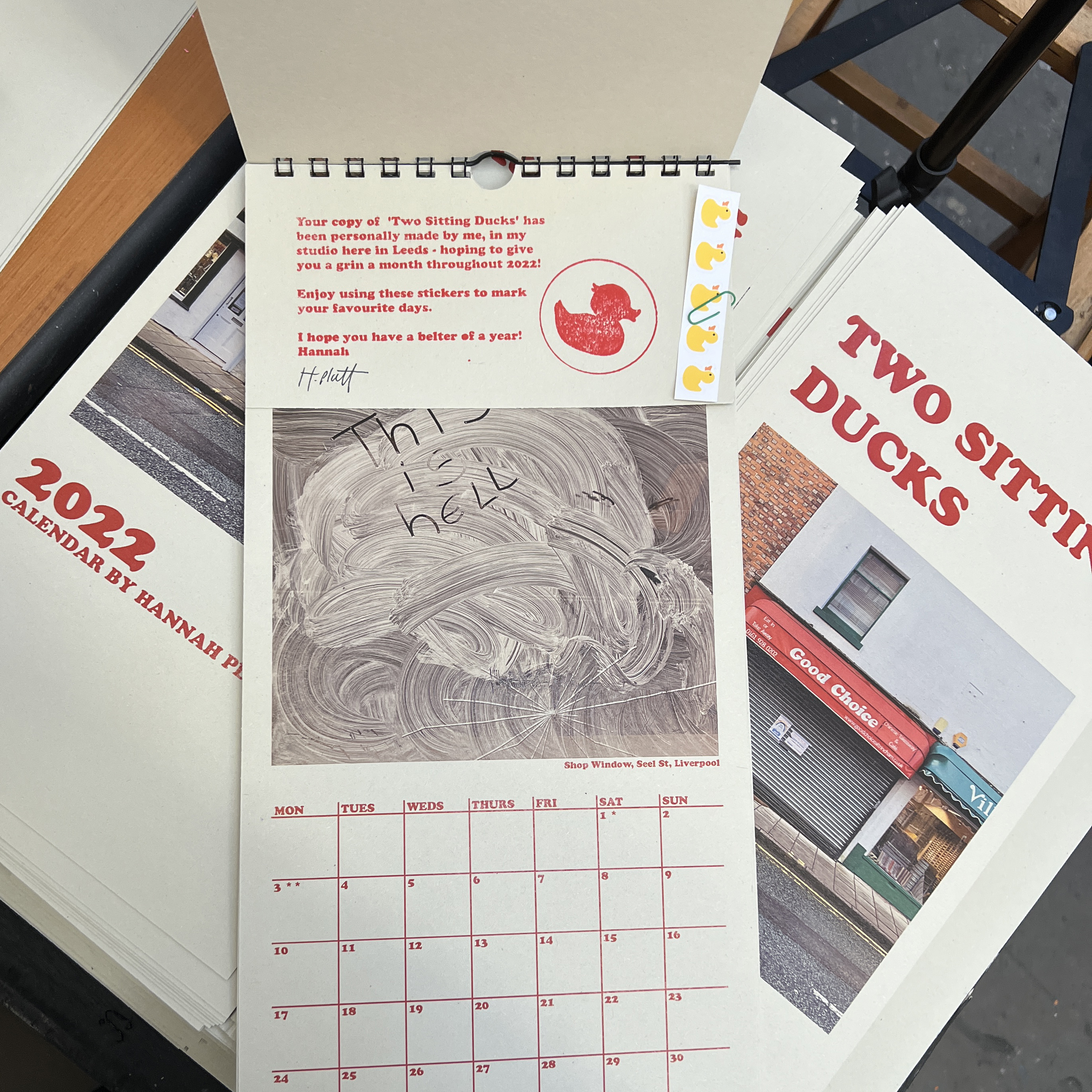 Production in progress.


Production line in my studio. 35mm.


Sneak preview after cutting each copy down to their custom size.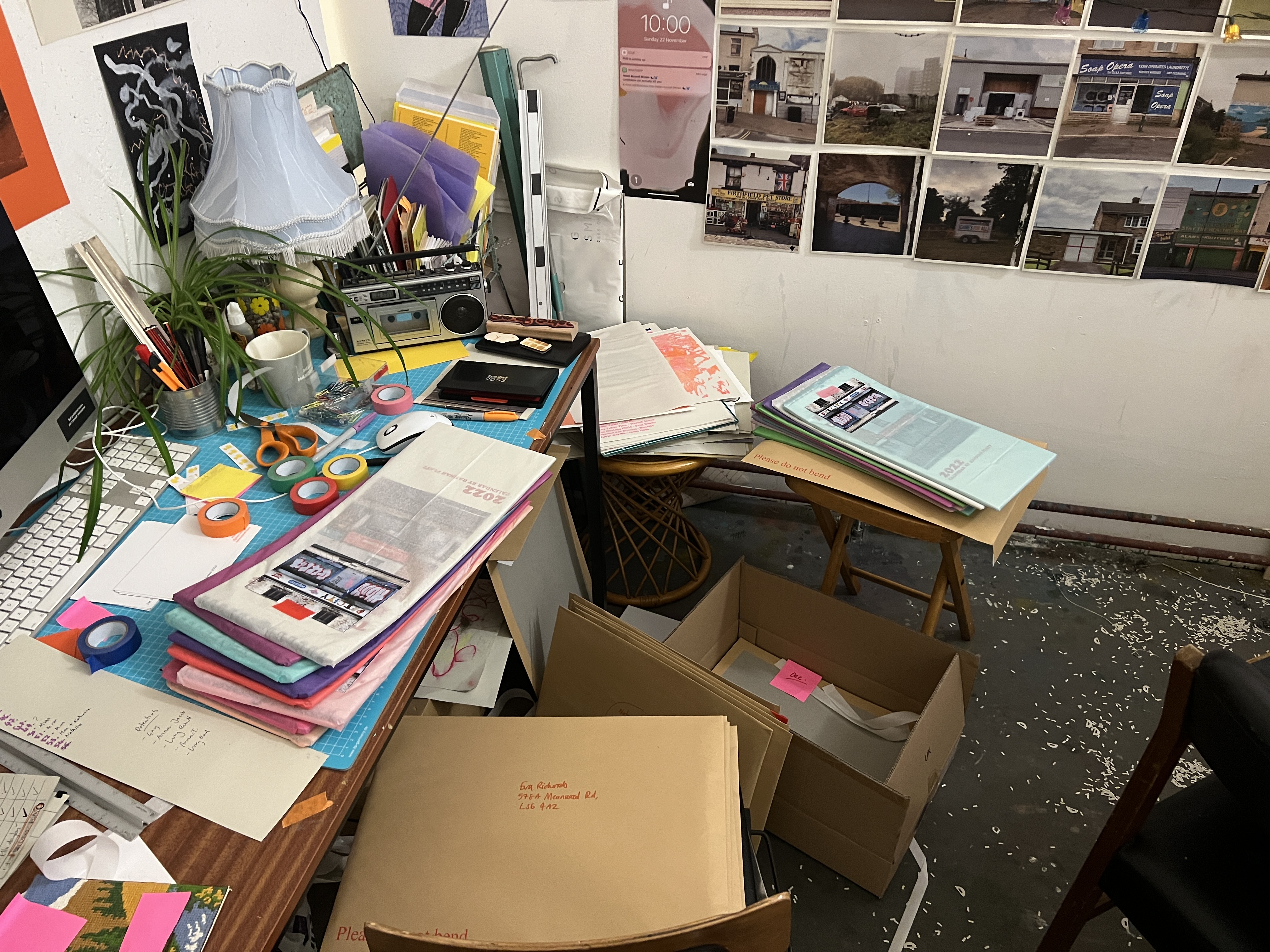 Packing & wrapping, ready to post December 2021.

Out of Order
December 2020
Self-published book

---
Out of Order 2020
Self Published
Soft Back
Edition of 50
210mm x 210mm
Matt cover with hand-stamped wrap around
96 Page, Perfect Bound
170gsm natural paper, full colour!
First Edition Sold Out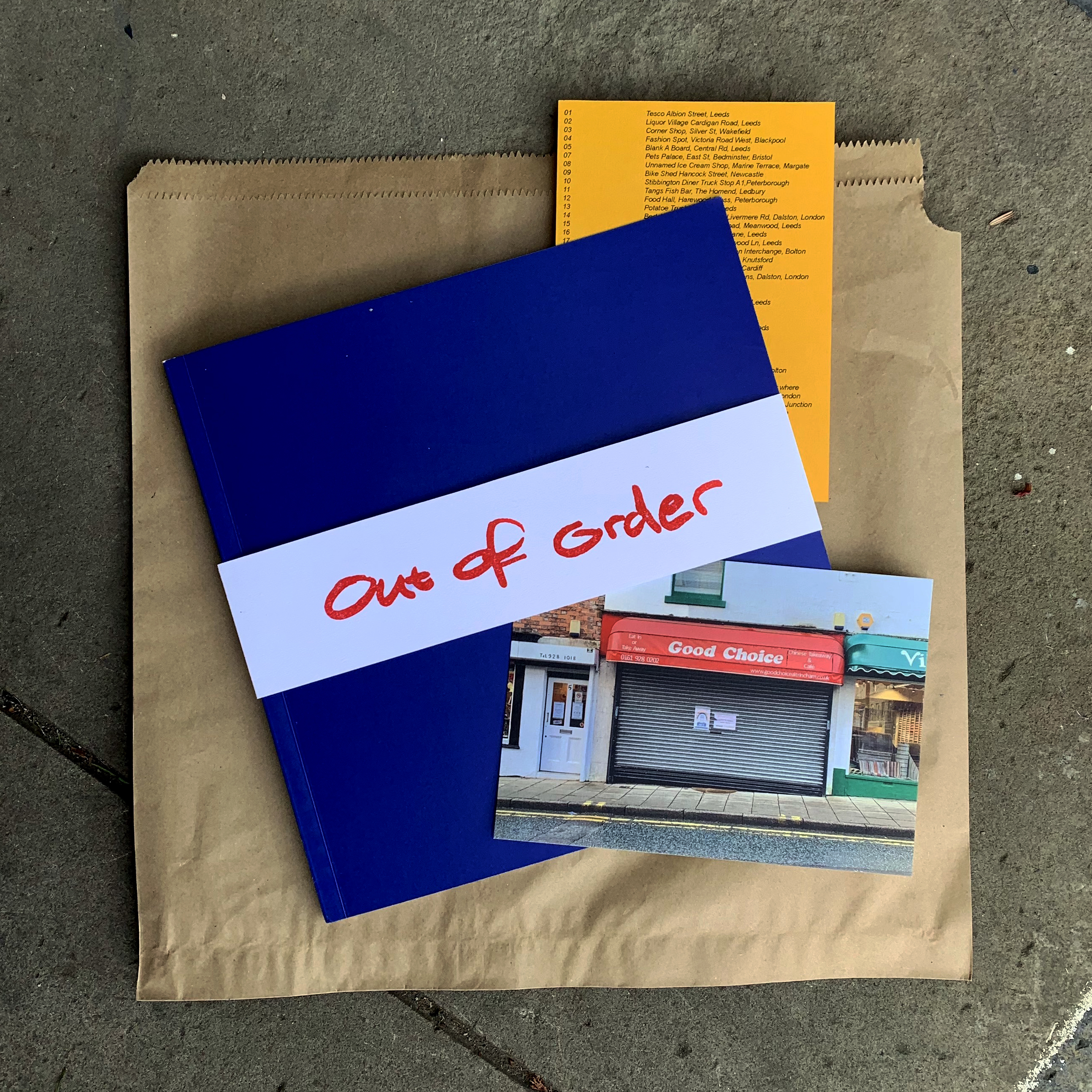 Blue reprint (May 2021) of 'Out of Order' including address insert and postcard print.



'Out of Order' is a project full to the brim of photos taken up and down the UK between 2017-2020. It serves British wit and charm through moments of grittiness and silliness; with shots of shop fronts, handwritten signs and other happenings that made me stop and smile - acting as a loving ode to daily British life.





In September 2020 I dedicated a month to producing 'Out of Order', releasing the first edition of 50 in January 2021 and recently a second print featuring all the same photos, and fun quirks as the first 50 copies, but now with a new blue cover!!



Head to my shop to purchase your own copy of 'Out of Order'...

You can read more about my approach to the project with the lovely folk at Nice People magazine.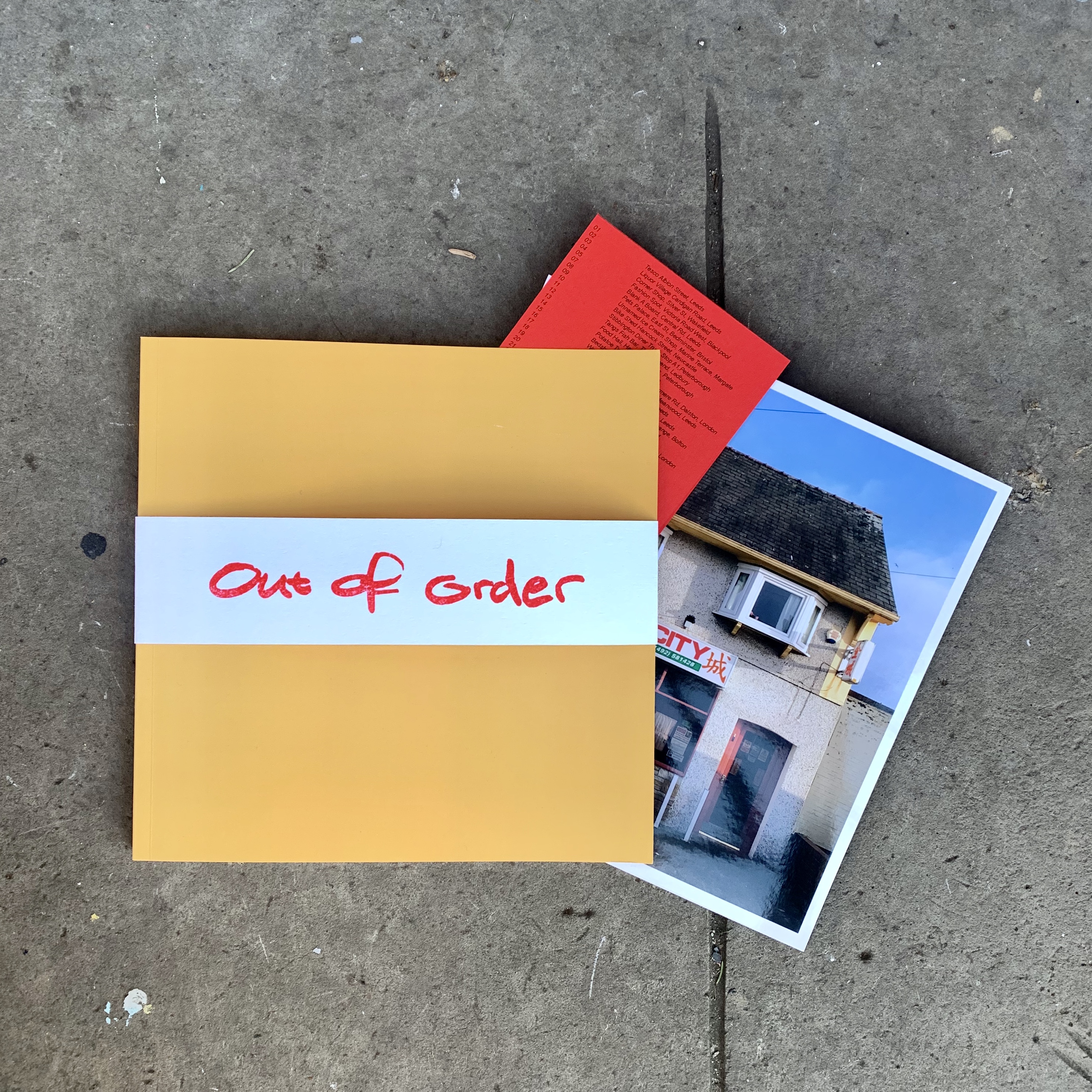 Yellow first edition (Jan 2021) of 'Out of Order' including insert and 'Golden City' print.


Spreads from 'Out of Order'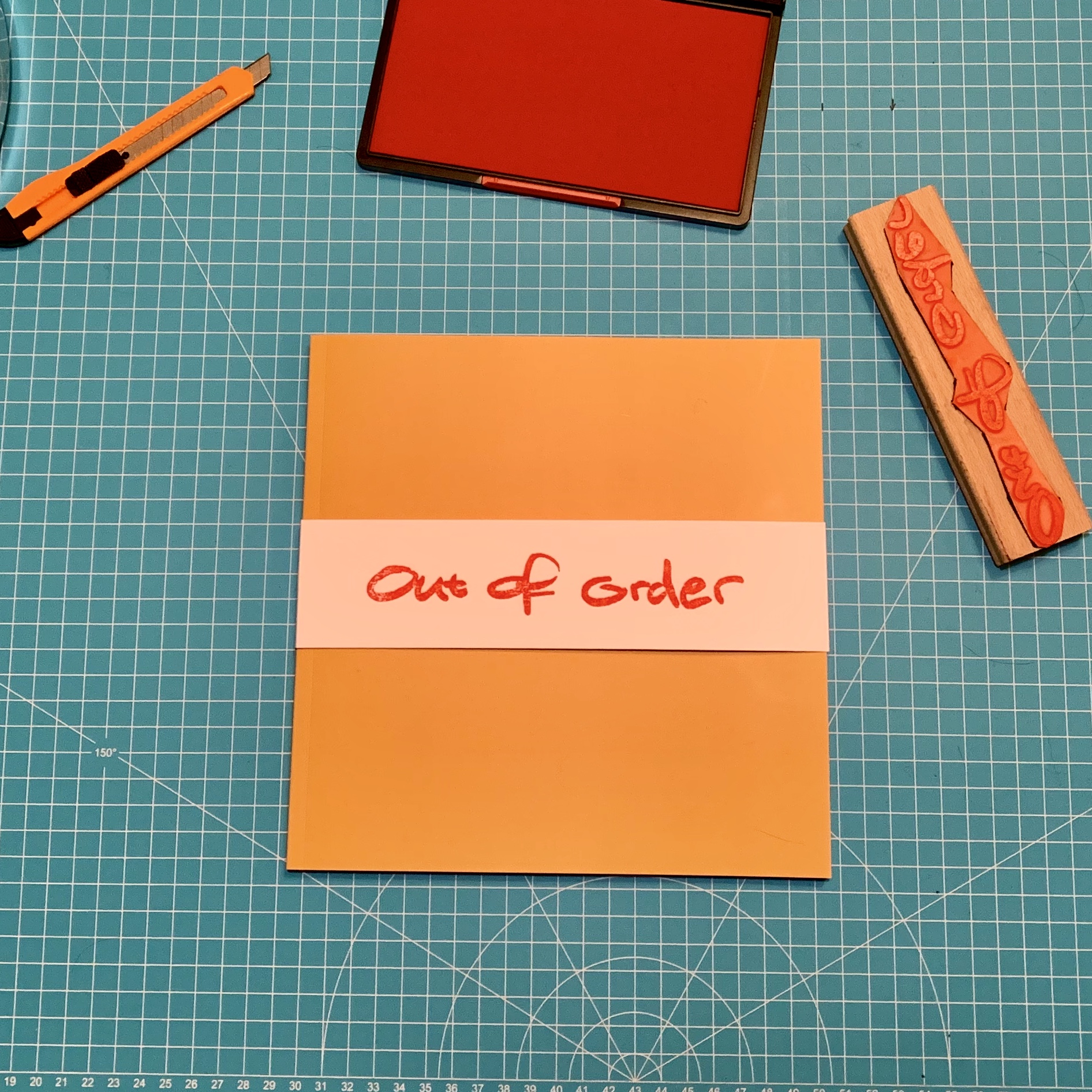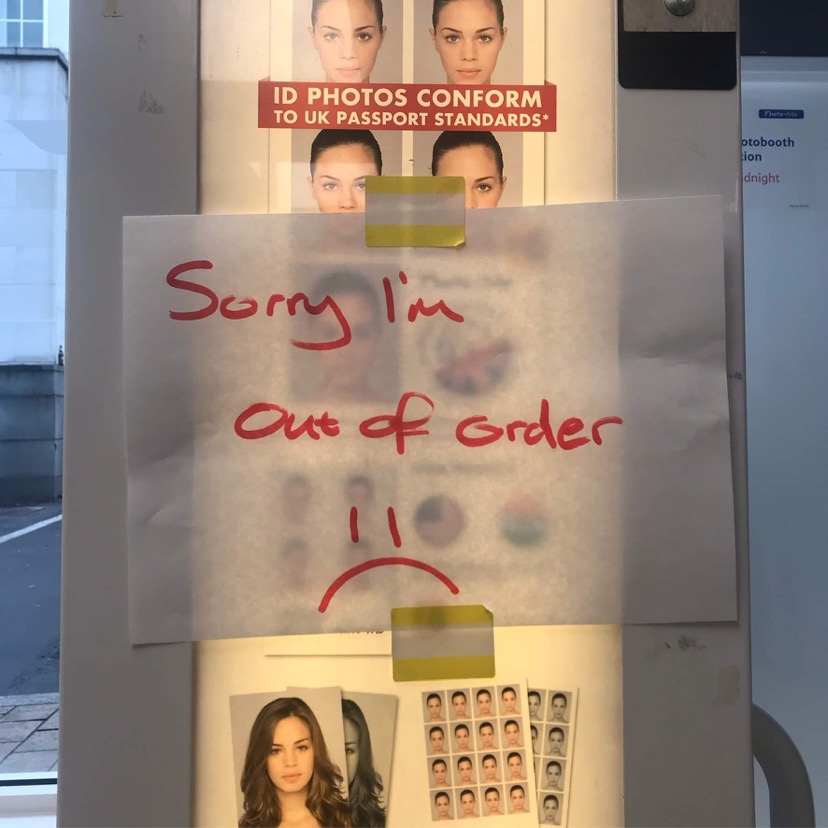 The name of the book came from the many 'Out of Order' handwritten signs I've collected over the years. There was one in particular which I loved the handwriting of, a passport photo booth in the Tesco Albian Street store. I decided it would be the type for the whole book. I created a rubber stamp from the photo and hand stamped each copy.

To the Tesco employee whose handwriting made the cover, I will always wonder who you are.


Early days of editing and sequencing.


Toby cat on quality control.


Approval from Mum.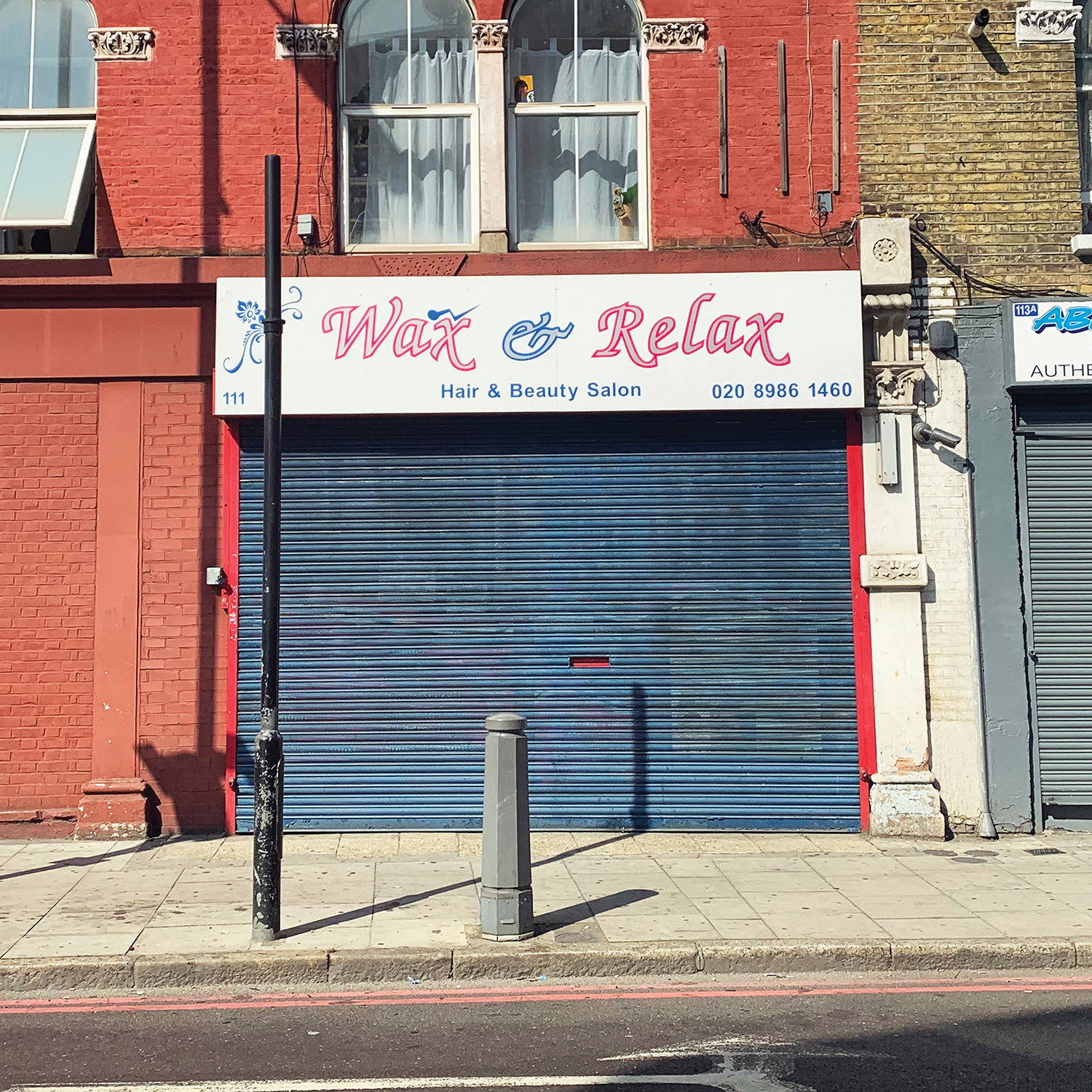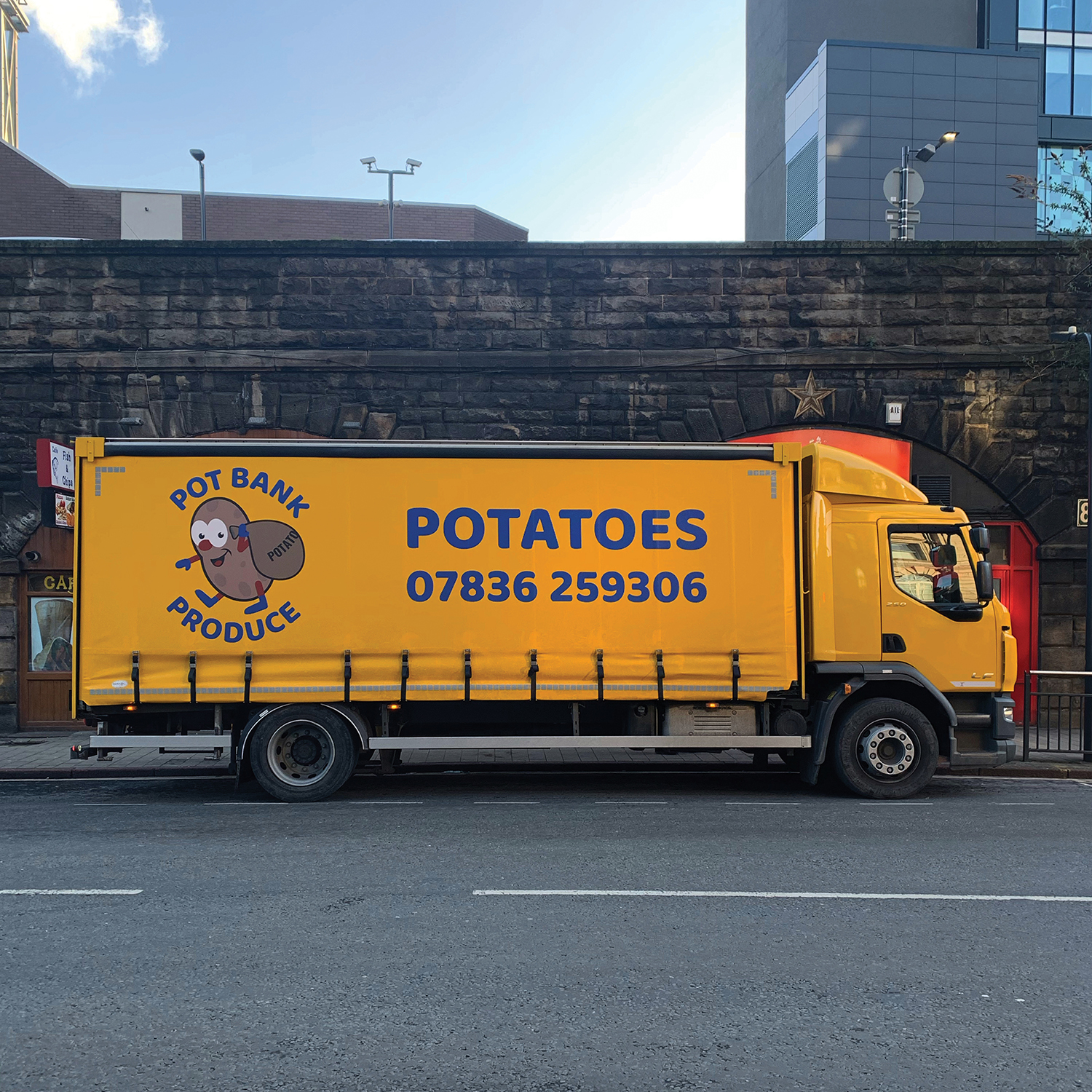 Photos taken from 'Out of Order'