BOP Weekend 2022
Nosey Parker Book Launch & Signing
Martin Parr Foundation & Royal Photographic Society

---


Martin Parr with his signed copy of Nosey Parker.
Martin wrote the foreword to Nosey Parker, grab your own copy here to have a read...

Its your chance to win a copy of Nosey Parker & a C-Type Print!

---
Leeds!! I've orchestrated some fun for you all...


To celebrate the launch of my new published photo book 'Nosey Parker' I've hidden a handful of QR codes around Leeds, all of which are at locations/areas of Leeds that feature in my new book.

Take to the streets of Leeds on your own photo walk and search for the Nosey Parker QR codes, please see my map for locations & 'what three words' coordinates to help you find the locations. Take your time with it, it'll run between Monday 26th September - Thursday 13th October.

When you make it to the locations take a photo in that area in whichever style you fancy/ whatever you're drawn to or inspired by, it can be as silly or as serious as you like - I just want to see what you see. Then post the photo to your Instagram, either your grid or stories, I'm easy, just be sure to tag me (@hannahbplatt) so I see it. You'll also need to scan the QR code and fill in the google form attached to enter, so I have your contact details and whatnot.

The more locations you make it to and photograph the more entries you'll have for the draw. They'll be a copy of the book & a c-type print up for grabs for the draw winner, I'll also be giving out a handful of Risograph prints for my favourite photos from the draw.

1. High Court Ln- Leeds City Centre (///goats.vent.seated)
2. Templar Street - Leeds City Centre (///cheat.churn.legend)
3. Burley Street - Burley (///vase.items.upper)
4. Armley Moor - Armley (///calls.hogs.pure)
5. Burley Lodge Park - Hyde Park (///keep.race.rotate)
6. Brudenell Rd - Hyde Park ( ///branch.saves.owner)
7. Otley Rd - Headingley (///mess.volume.kinds)
8. Education Rd (Meanwood Rd) - Meanwood (///nation.skip.mouse)
9 & 10 Harehills Rd & Ln (///prom.lined.earth) (///memo.cups.ranges) (I love Harehills)
11. Macaulay St - Mabgate (///crew.moral.final)

If you do participate, I ask that you're gracious on your walk, be respectful to communities, and recognise your privilege as a photographer. If that means choosing not to take a particular photo, then please consider that.

Have fun, and fingers crossed for the draw...

The draw will be announced on the evening of the launch, and the book & print prize can be arranged to be collected from Colours May Vary.

Can't get out and about, but want to play along?
Please get in touch - hannahbplatt@gmail.com





Bound Art Book Fair
Whitworth Gallery, Manchester

October 2022

---
Myself & Emma Bentley Fox were down at Bound Art Book Fair for this October.

It was such a great weekend for meeting so many of you, so many artists, publishers and followers that I've had online relationships with for years. Massive thanks to everyone who purchased any books, prints & calendars - and for all the conversations I shared about my work, I'm looking forward to working with some of you in the future...

Massive thanks to Robert & Joe for having us along, see you next year?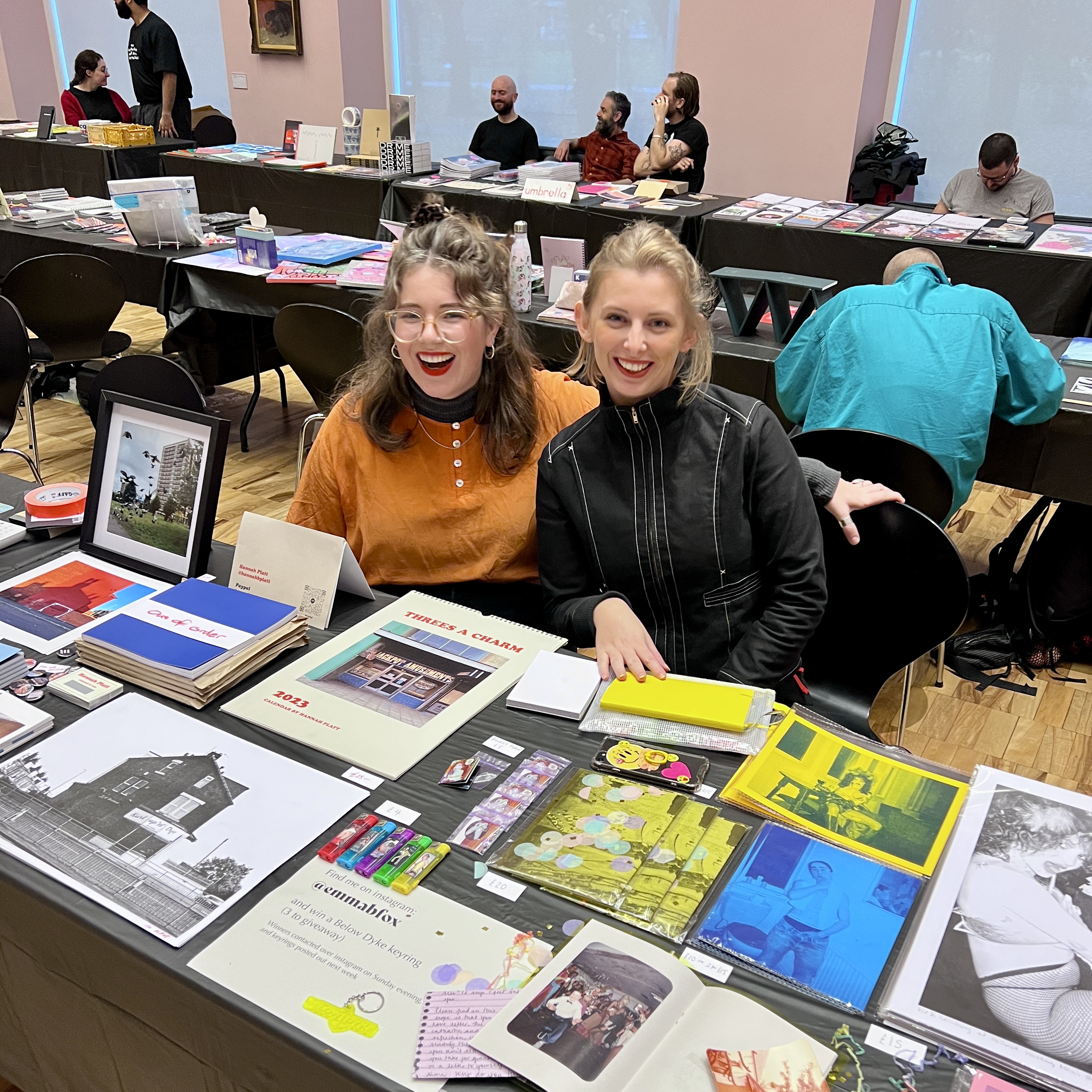 Announcing 2023 Calendar - Three's a Charm
Taking Orders Now!

This year each calendar will be made to order...

---
After the success of my 2022 calendar Two Sitting Ducks, I've been back at it creating you another year long injection of my work.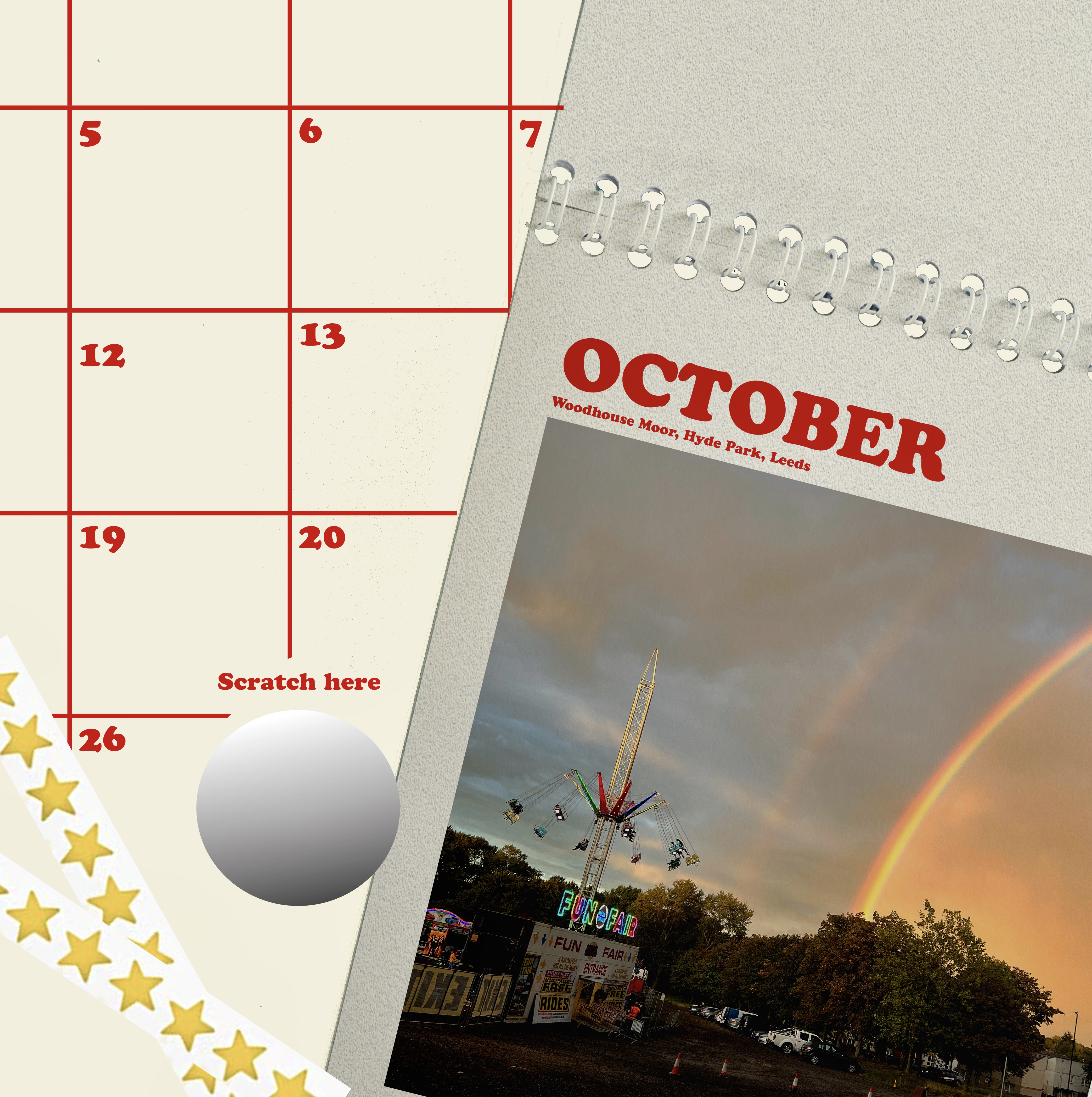 I'm actually super giddy about this one, it includes some of my favourite photos that I've taken over the last 12 months. And with thanks to my kind supportive buyers from last year I was able to make some ammends to make it even better.

This years calendar is chunkier in size (A3) meaning the photos sit much bigger on your wall, and you have more space to scribble in your upcoming plans.

Three's a Charm still includes the fun bits you loved about last years, including stickers for your fave days. I also got a bit carried away and I've added a scratch off element every month that reveals a sometimes silly and sometimes charming national day.

Its a fun one!! Order yours HERE, each calendar will be made to order this year, and will be shipped in December.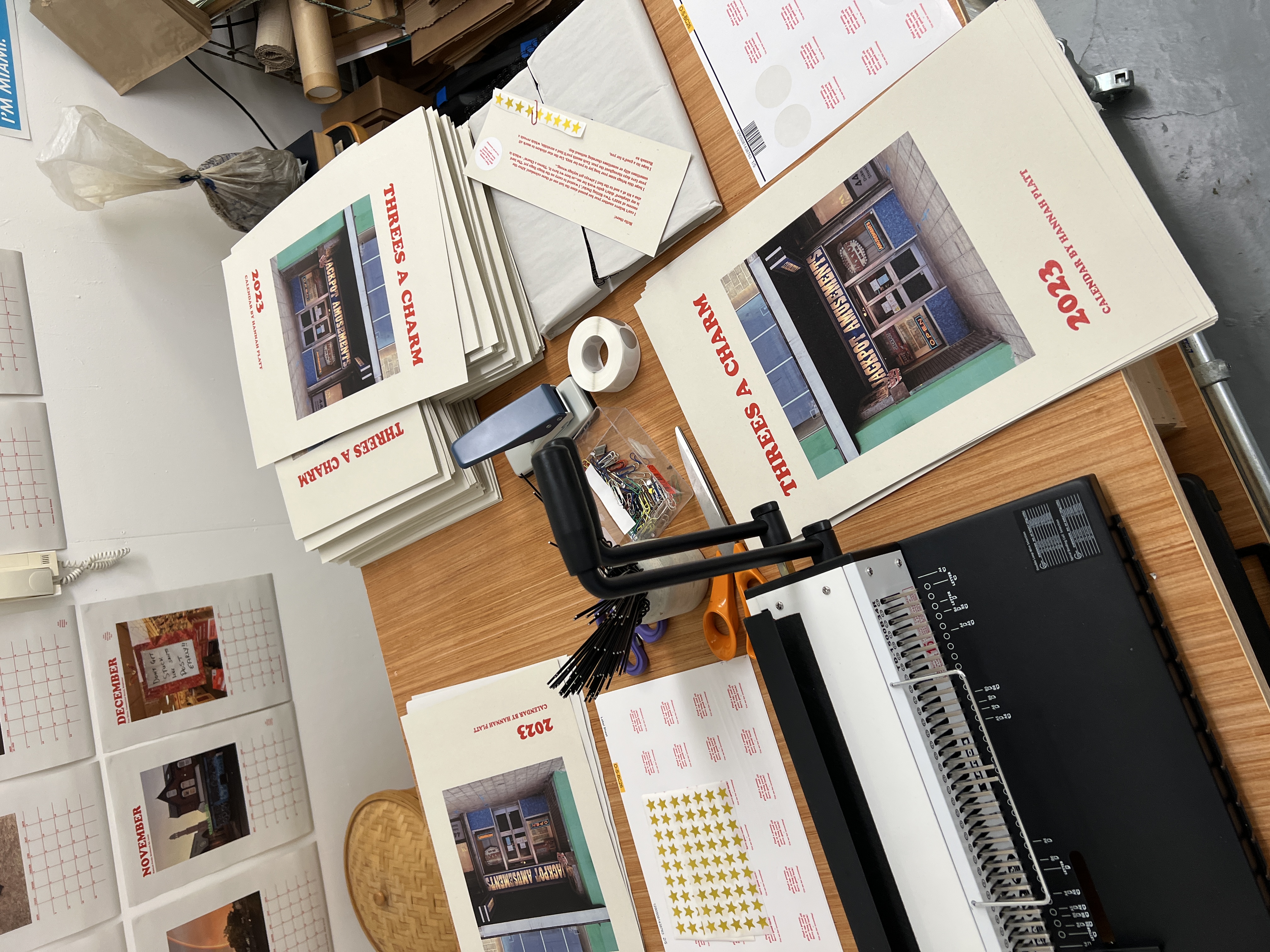 Designed and assembled by me, inc cutting, punching, and binding.

Details...
13 page
A3
Wire spiral bound
180gsm recycled paper
Includes 9 stickers for your fave fun days
Interactive scratch-off element every month
Hand-signed

Please get in touch if you have any questions...

Dutch Design Week
Graphic Events: At the Asphalt-Level
21-29 Oct - Eindhoven
---
I was incredibly pleased to be asked to be involved in Graphic Events: At the Asphalt-Level, during this year's Dutch Design Week over in Eindhoven. I took of photo of Brighouse's Chemist earlier this year, which sat alongside the work of other artists, practitioners, and general lovers of all things type...

Graphic Events: At the Asphalt-Level

Everyday graphics are often faded, misplaced, and torn, they act in ways that we wouldn't say are by design. At the Asphalt-Level takes seriously the feeling that graphics are dynamic moments that are always going on. The series of photographs and film stills bring attention to the peculiar ways that mundane graphics exist and the unusual ways they are encountered in daily life, they are typical of what James Dyer and Nick Deakin call "Graphic Events".

Contributors
Chris Ashworth
David Carson
Haarkon
James Dyer
James Wise (Sweat of The Gods)
Joseph Hughes (Typography is Real)
Lost Weekend, Dir. Billy Wilder, Paramount Pictures, 1945
Mark Edwards (DR.ME)
Nick Deakin
No Direction Home, Dir. Martin Scorsese, Paramount Pictures, 2005
Patti Smith, Dream Inn
Robert Brownjohn, London Street Level BW 0072
Steven Izenour, Car View of The Strip with Robert Venturi and Denise Scott Brown, 1968
Wytze Hoogslag (Fockups)

Thanks for having me Nick & James!