Photo North Festival
24th - 26th March 2023
www.photonorthfestival.co.uk
---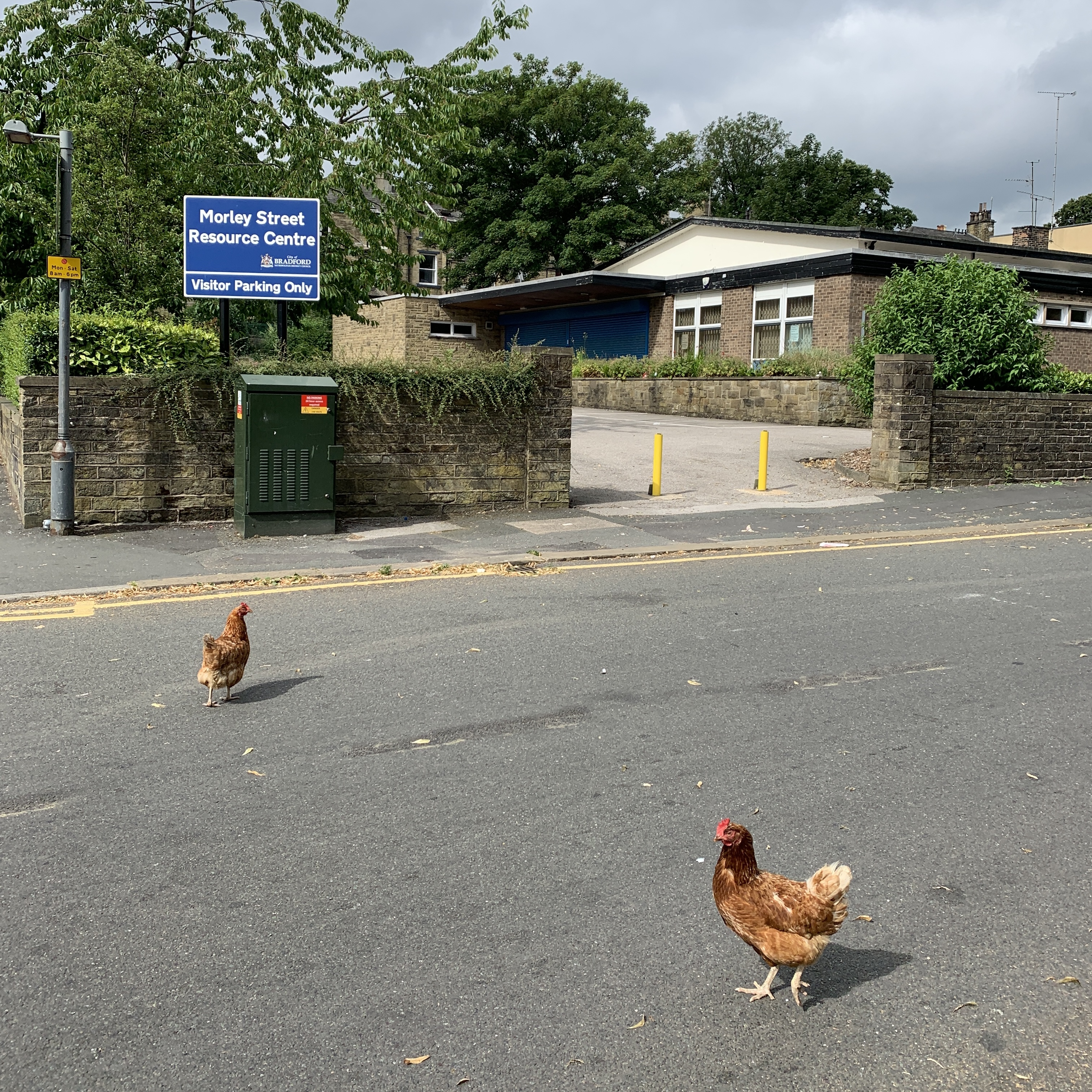 Photo North Festival #4
24 - 26 March 2023,
The Faversham, Leeds

As part of this years Photo North Festival I'll be hosting a talk for students to attend on the Friday at 13.30-14.30, come down and hear about my approach to photography and publishing, my life after graduating, and whats next for me.

I'll be offering a limited amount of 15 minute 1:1's for anyone who would like one. Please email to confirm - hannahbplatt@gmail.com

Check out what else the festival has planned, and purchase tickets here
Leeds Artists Show, 2023
15 February 2023 - 30 April 2023
---
I'm feeling very excited to share that my works been selected to be a part of Leeds Artist Show, 2023 at Leeds Art Gallery!

Over the years, this city has played such a huge part in my practice, both the nurturing creative scene and of course the charismatic backdrop which lends itself to my eye ever so nicely - it's an absolute honour to be a part of this show, alongside a real range of Leeds artists (some of my favourites 💖)

For the first time in more than a decade, Leeds Art Gallery is showcasing artworks created by 90 artists from across the city in the Leeds Artists Show 2023. The new exhibition features drawing, painting, photography, performance, sculpture, textiles, film and video following an open call for submissions and celebrates the richness and diversity of the city's art scene. It also introduces the next generation of artists with drawings and paintings by 21 young people from Leeds primary schools.

FEATURED ARTISTS…

Adam Stone – Adelina Canolli – Amelia Frances Wood – Andy Black – Anne-Marie Atkinson – Annie Greenwood – Astrid Butt – Attiyyah Rahman – Benedict Phillips – Beth Waite – Caitlin Hall – Carine Williams – Catherine Jablonski – Charlotte Cullen – Chris Grisley – Connor Shields – Craig Scott – Danele Evans – D'arcy Darilmaz – David Sowerby – David Steans – Diane Howse – Edd Carr – Ella McBride – Emii Alrai – Emma Bentley Fox – Erika Pearse – Florian Hynam – George Storm Fletcher – Hafifa Ahmed – Hang Zhang – Hannaa Hamdache – Hannah Archer – Hannah Buckley – Hannah Platt – Herfa Thompson – Hollie Miller – Hondartza Fraga – Howard Eaglestone – Ian Jackson – Ian Kirkpatrick – Imo Dunkley – Jack Pell – James Sewell – Jill McKnight – Jioni Warner – Jonathan Turner – Joseph Goddard – Joshua Hart – Judith Tucker – Julia McKinlay – Jure Paponja – K Walker – Karanjit Panesar – Karl Russell Vickers – Katherine James – Kelly Cumberland – Kp Culver – Lorna Johnson – Lucy Wright – Luke Thompson – Marcia Brown MA – Marie Collier – Melissa Burntown – Michelle Duxbury – Mohammad Barrangi – Oliver Getley – Pamela Crowe – Paul Emsell – Paula Chambers – Phee Jefferies – Ralph Darbyshire – Rhian Cooke – Ria Davies – Rob Riggs – Ronnie Danaher – Rosie Vohra – Rufus Newell – Safia Rezai – Sarah Roberts – Stanley Matambo – Stella Baraklianou – Suman Kaur – Tiegan Handley – Tony Noble – Vee Dagger – Walid Elmahdy – Yvonne Baines – Zhiming Xing – Zoe Spowage

BOP Weekend 2022
Nosey Parker Book Launch & Signing
Martin Parr Foundation & Royal Photographic Society

---


Martin Parr with his signed copy of Nosey Parker.
Martin wrote the foreword to Nosey Parker, grab your own copy here to have a read...

Its your chance to win a copy of Nosey Parker & a C-Type Print!

---
Leeds!! I've orchestrated some fun for you all...


To celebrate the launch of my new published photo book 'Nosey Parker' I've hidden a handful of QR codes around Leeds, all of which are at locations/areas of Leeds that feature in my new book.

Take to the streets of Leeds on your own photo walk and search for the Nosey Parker QR codes, please see my map for locations & 'what three words' coordinates to help you find the locations. Take your time with it, it'll run between Monday 26th September - Thursday 13th October.

When you make it to the locations take a photo in that area in whichever style you fancy/ whatever you're drawn to or inspired by, it can be as silly or as serious as you like - I just want to see what you see. Then post the photo to your Instagram, either your grid or stories, I'm easy, just be sure to tag me (@hannahbplatt) so I see it. You'll also need to scan the QR code and fill in the google form attached to enter, so I have your contact details and whatnot.

The more locations you make it to and photograph the more entries you'll have for the draw. They'll be a copy of the book & a c-type print up for grabs for the draw winner, I'll also be giving out a handful of Risograph prints for my favourite photos from the draw.

1. High Court Ln- Leeds City Centre (///goats.vent.seated)
2. Templar Street - Leeds City Centre (///cheat.churn.legend)
3. Burley Street - Burley (///vase.items.upper)
4. Armley Moor - Armley (///calls.hogs.pure)
5. Burley Lodge Park - Hyde Park (///keep.race.rotate)
6. Brudenell Rd - Hyde Park ( ///branch.saves.owner)
7. Otley Rd - Headingley (///mess.volume.kinds)
8. Education Rd (Meanwood Rd) - Meanwood (///nation.skip.mouse)
9 & 10 Harehills Rd & Ln (///prom.lined.earth) (///memo.cups.ranges) (I love Harehills)
11. Macaulay St - Mabgate (///crew.moral.final)

If you do participate, I ask that you're gracious on your walk, be respectful to communities, and recognise your privilege as a photographer. If that means choosing not to take a particular photo, then please consider that.

Have fun, and fingers crossed for the draw...

The draw will be announced on the evening of the launch, and the book & print prize can be arranged to be collected from Colours May Vary.

Can't get out and about, but want to play along?
Please get in touch - hannahbplatt@gmail.com





Bound Art Book Fair
Whitworth Gallery, Manchester

October 2022

---
Myself & Emma Bentley Fox were down at Bound Art Book Fair for this October.

It was such a great weekend for meeting so many of you, so many artists, publishers and followers that I've had online relationships with for years. Massive thanks to everyone who purchased any books, prints & calendars - and for all the conversations I shared about my work, I'm looking forward to working with some of you in the future...

Massive thanks to Robert & Joe for having us along, see you next year?