Leeds Artist Show
Armley Pigeons for sale

---
Fancy having your very own framed Armley Pigeons? ❤️




I'm slowly catching up after a busy coupla' weeks, I've been here there and everywhere, so you may have seen already that @leedsartgallery have now closed their doors to Leeds Artist Show. Thanks to everyone who shared such kind comments about my work (each one brought a smile), it was such a fun one to be a part of, alongside so many of my Leeds faves.

Now is your chance to order your very own…

10"x10" Armley Pigeons on Hahnemühle Photo Rag, mounted in a 18"x 18" red aluminium frame with non reflection art glass.

£230 & post & packaging.

I'll be donating 10% of profits to Armley Common Right Trust, who care for and maintain community green spaces in Armley, including Armley Moor.

Send me an email to order, or chat more 💌

Armley Pigeons can also be found in my recently published photobook Nosey Parker, which you can also grab from @rrbphotobooks 📚

Thank you to Michael Pollard for the photo.
Developing Your Creative Practice Funding Grant
April 2023
---
Happy House, York Rd, Leeds
22nd May 2020




I'm really happy to share that I've been granted DYCP funding from Arts Council England on their most recent funding round.

I'm so excited to take some time for research, development and reflection. The last 12 months have been really special for me, I've learnt so much, so receiving this funding feels like a really important step for me and my practice right now.

Over this next year I'm going to be interrogating my work more, looking at new ways of engaging with communities and exploring models of co-creation and social engagement.

Its the first time I'll be able to pay myself for the learning and experimenting time I pour into my practice, which feels mega! I'm really looking forward to getting my teeth stuck in and am feeling hopeful for where this year is gonna' take me!!

Massive thank you to @emmabfox , who effortlessly supported me on getting my head together to apply, Josie at @rrbphotobooks for writing such a glowy support letter and of course @aceagrams for the pocket money!

Miniclick Talk
Wednesday 19th April
miniclick.co.uk
---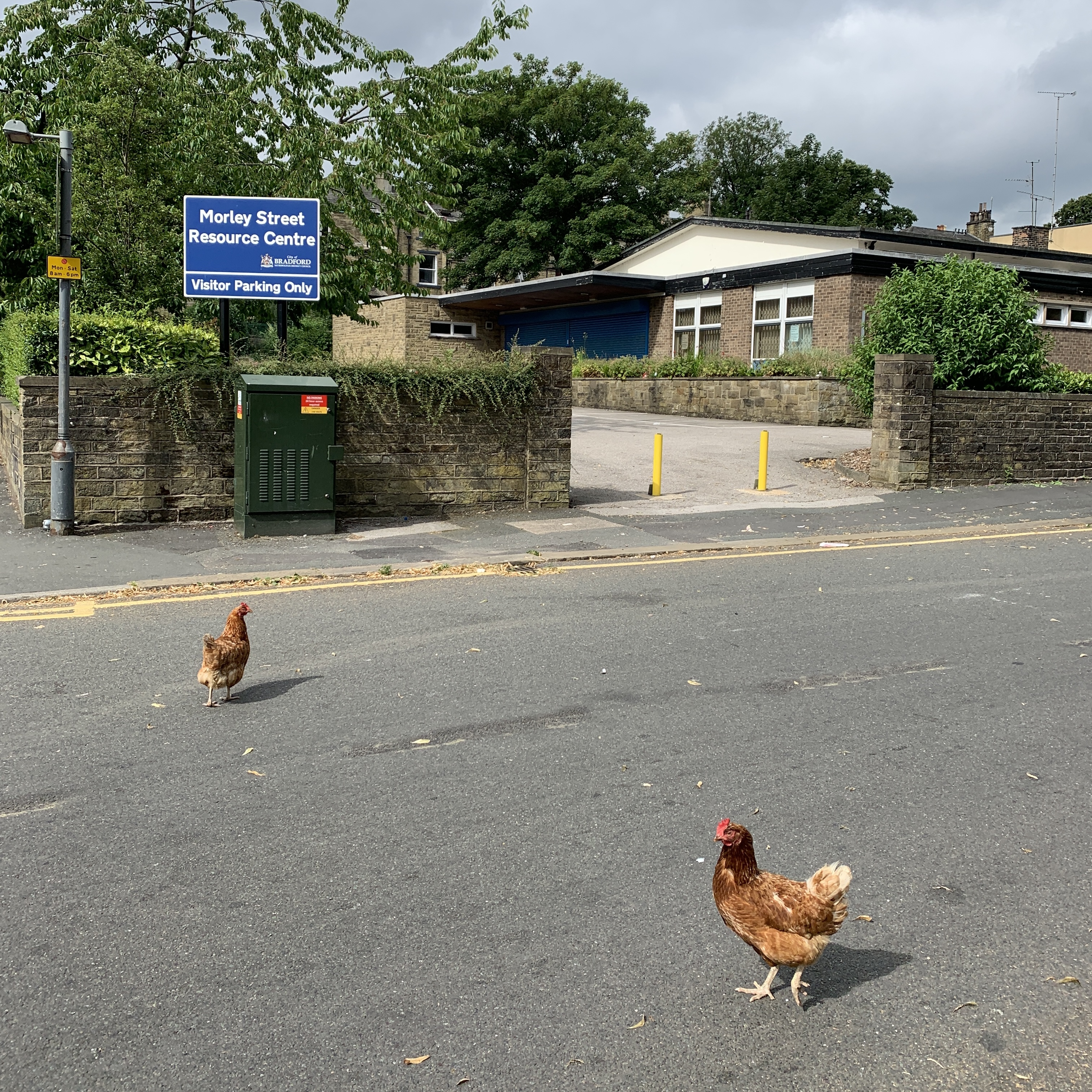 Miniclick Talk
7pm Wednesday 19th April 2023
Headrow House, Leeds

Come along to Headrow House this month to catch myself and other photographer Sian Bonnell chat away about our photography practice, as part of Miniclicks calendar of events!

I'll be discussing my journey as a photographer, self-publishing and what I have planned next...

Join us, its free!!
Leeds Artists Show, 2023
15 February 2023 - 30 April 2023
---
I'm feeling very excited to share that my works been selected to be a part of Leeds Artist Show, 2023 at Leeds Art Gallery!

Over the years, this city has played such a huge part in my practice, both the nurturing creative scene and of course the charismatic backdrop which lends itself to my eye ever so nicely - it's an absolute honour to be a part of this show, alongside a real range of Leeds artists (some of my favourites 💖)

For the first time in more than a decade, Leeds Art Gallery is showcasing artworks created by 90 artists from across the city in the Leeds Artists Show 2023. The new exhibition features drawing, painting, photography, performance, sculpture, textiles, film and video following an open call for submissions and celebrates the richness and diversity of the city's art scene. It also introduces the next generation of artists with drawings and paintings by 21 young people from Leeds primary schools.

FEATURED ARTISTS…

Adam Stone – Adelina Canolli – Amelia Frances Wood – Andy Black – Anne-Marie Atkinson – Annie Greenwood – Astrid Butt – Attiyyah Rahman – Benedict Phillips – Beth Waite – Caitlin Hall – Carine Williams – Catherine Jablonski – Charlotte Cullen – Chris Grisley – Connor Shields – Craig Scott – Danele Evans – D'arcy Darilmaz – David Sowerby – David Steans – Diane Howse – Edd Carr – Ella McBride – Emii Alrai – Emma Bentley Fox – Erika Pearse – Florian Hynam – George Storm Fletcher – Hafifa Ahmed – Hang Zhang – Hannaa Hamdache – Hannah Archer – Hannah Buckley – Hannah Platt – Herfa Thompson – Hollie Miller – Hondartza Fraga – Howard Eaglestone – Ian Jackson – Ian Kirkpatrick – Imo Dunkley – Jack Pell – James Sewell – Jill McKnight – Jioni Warner – Jonathan Turner – Joseph Goddard – Joshua Hart – Judith Tucker – Julia McKinlay – Jure Paponja – K Walker – Karanjit Panesar – Karl Russell Vickers – Katherine James – Kelly Cumberland – Kp Culver – Lorna Johnson – Lucy Wright – Luke Thompson – Marcia Brown MA – Marie Collier – Melissa Burntown – Michelle Duxbury – Mohammad Barrangi – Oliver Getley – Pamela Crowe – Paul Emsell – Paula Chambers – Phee Jefferies – Ralph Darbyshire – Rhian Cooke – Ria Davies – Rob Riggs – Ronnie Danaher – Rosie Vohra – Rufus Newell – Safia Rezai – Sarah Roberts – Stanley Matambo – Stella Baraklianou – Suman Kaur – Tiegan Handley – Tony Noble – Vee Dagger – Walid Elmahdy – Yvonne Baines – Zhiming Xing – Zoe Spowage

BOP Weekend 2022
Nosey Parker Book Launch & Signing
Martin Parr Foundation & Royal Photographic Society

---


Martin Parr with his signed copy of Nosey Parker.
Martin wrote the foreword to Nosey Parker, grab your own copy here to have a read...